I.V.
5 ways to clear your mind and environment
Messy house, messy mind. We've all heard that before. In this blog post I share ways to clear your environment which will have a direct effect on a peaceful and clearer mind. Of course, cleaning your house will help, but sometimes that isn't enough.
We all need a break sometimes before we can be back into the game and be able to come up with creative, inventive and new ideas. You can't wait to be fully productive again and feel like you're on track of your plans and to do list(s)? Let jump into it!
No 1: unsubscribe
It's time to take a look at the mailbox and unsubscribe from everything that is no longer speaking to you. We all get emails from brands and/or entrepreneurs promoting a business or a brand we're no longer interested in. Simply scroll down and unsubscribe or mark them as spam.
No 2: selective notifications
Do you get a notification of literally everything that is happening: a new post on Facebook, someone liked your Reels on IG, a colleague uploaded a file and, the list goes on. To your brain this is all too much information that doesn't serve you at all if you want to be peacefully productive and having an overall good and satisfied feeling. Simply select the apps you really want to get notifications from. Some phones will allow you to select the hours or days you want to get notifications and I would be surprised if there isn't an app out there doing the exact same thing. The choice is yours: going for barely getting notifications or seeing new messages everywhere.
Personally, I have chosen to get no notifications of my work (emails, new uploads), IG, Facebook and Messenger. I only get notifications of Whatsapp and phone calls. This gives me so much peace, especially in the weekends and evenings when I planned a relaxing moment for myself. Honestly, I believe a lot of people would feel lonely and disconnected when they'd not see notifications like they're not important and completely forgotten but really 9 out of 10 the notification isn't even important to your life and work... well, you're more than your job, right?
No 3: get a new hobby
How about indoor skiing, fencing, knitting a sweater for yourself? There are plenty of opportunities you can keep yourself busy no matter if you're an introvert or extrovert. Getting a new hobby allows your brain to feel challenged and learn something new. This is the best moment new and creative ideas will pop into your head. Why? Because you're not focussing on your goal for a moment. How many times do people focus so much on this one thing and the moment they don't focus on it... it happens!
No 4: venting
Like Elsa would say: let it go. Sometimes your mind is so fed up with 101 thoughts and the frustration is clearly giving you tensed muscles. Having someone to talk to who is just there to listen or will give you good advice is all you need. I believe everyone can communicate but not everyone knows how to communicate properly. Your friend/ colleague/ family member/ therapist/... will have to understand what you want. For example: many times friends believe they need to help you when all you want is to just spit it all out. Make it clear to them what you want.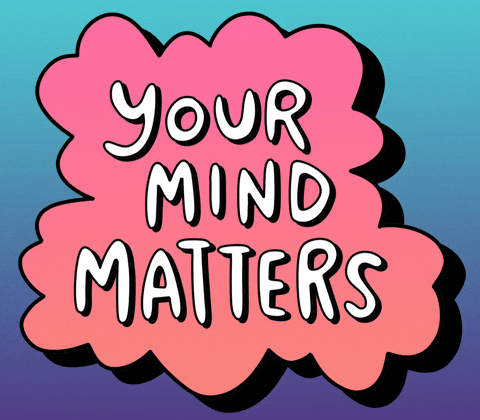 No 5: boundaries
When someone is asking too much of you, make your boundaries clear. This could be at home or at your job, maybe it are your friends. Do not feel guilty making your boundaries clear and protecting them unapologetically. I myself have made my boundaries clear many times even at work. There's nothing to be afraid of, if you don't protect yourself then no one will. Keep that in mind.
How will boundaries help you getting a clear mind? Maybe you need to invent something new at your job or you were given a certain responsibility you know you can't succeed. If you truly feel this won't work it's better to ask for help and make the boundary clear. Maybe you don't know the expectations well and you better ask it, maybe you feel it's a two-person-job, whatever it is, speak with confidence.
These were my 5 tips for getting a clear mind by clearing your environment. If this has helped you give it a ♥ and you can definetly comment below. If you want to connect with like-minded souls, become a member of the Facebook Community!
With much love
I.V.